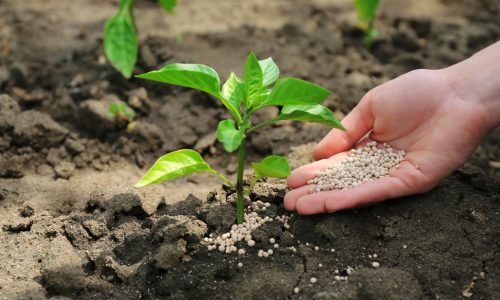 You have a vibrantly green lawn. It complements your landscape and other accents around your yard. 
But a green and perfect turf won't last all year round. It would start to have patchy grass and bare spots. 
What many homeowners do is that they tear up their entire turf. Then, they begin from scratch again. But you don't need to do that. Overseeding Calgary is a popular and practical solution you shouldn't miss.
As the name indicates, overseeding Calgary is the process of planting seeds into the existing turf with weak and thinning spots caused by weather conditions, poor drainage, weed infestations, compact soil, and other factors.
If you plan to oversee your lawn but don't know where to begin, Our Calgary lawn care services have got your back. We use the same quality of grass seed. Our most experienced and qualified team performs our overseeding. Plus, we utilize professional grade technology and equipment. 
Benefits Of Our Calgary Overseeding Services 
Many homeowners ignore overseeding until their lawn has noticeable brown patches. If you see a few signs of thinning grass, contact one of the experts at Calgary lawn care. Below are what our clients love about our overseeding: 
Protect Your Garden Against Erosion 
Grasses do a fantastic job of binding together, thanks to their fibrous root systems. An overseed lawn allows keeping the water around the root zone, avoiding soil loss or run-off. Because it can hold onto the moisture and nutrients, it can ultimately improve the health of your lawn.
Achieve Your Desired Thickness in Your Lawn 
A thinning lawn? Overseeding is a fantastic solution. With a combination of quality seeds and water, a thinning lawn will transform into a dazzling green. The grass will be more durable and can withstand foot traffic and hold environmental stress. 
Give Its Appearance a Boost 
Overseeding can fill in balding patches and other brown areas in your lawn. We perform power raking, cast good quality seeds, and keep your soil moist. Then, we use easy to move sprinkler that results in accurate and consistent watering. 
Why Should You Choose Our  Overseeding Services
Effortless & Convenient Procedure 
We're reputed for simple yet effective lawn care Calgary services. We start to power rake your lawn to remove any grass or debris, improve soil quality, spread the finest seeds, fertilize your turf with the safest solutions, and water the grass generously. That's it! There's nothing complicated. 
Licensed & Experienced
We specialize in every lawn care service, from overseeding, aeration, power raking, weed control to fertilization. We are a one-stop-shop that provides complete lawn packages for homeowners throughout the city. 
Accommodating & Friendly Customer Support
It is stressful to fix brown patches, and you don't deserve a poor customer support. At Calgary Best Lawn Care Services, we are different. Our team of professionals is accommodating and easy to work with. We make overseeding and other lawn services fun, easy, and trouble-free. 
Schedule a consultation with us today. Call us today for further details. We're glad to handle your first and future overseeding projects. We also specialize in power raking, weed control, or lawn fertilization, mosquito control, and more.